Solenoid Valves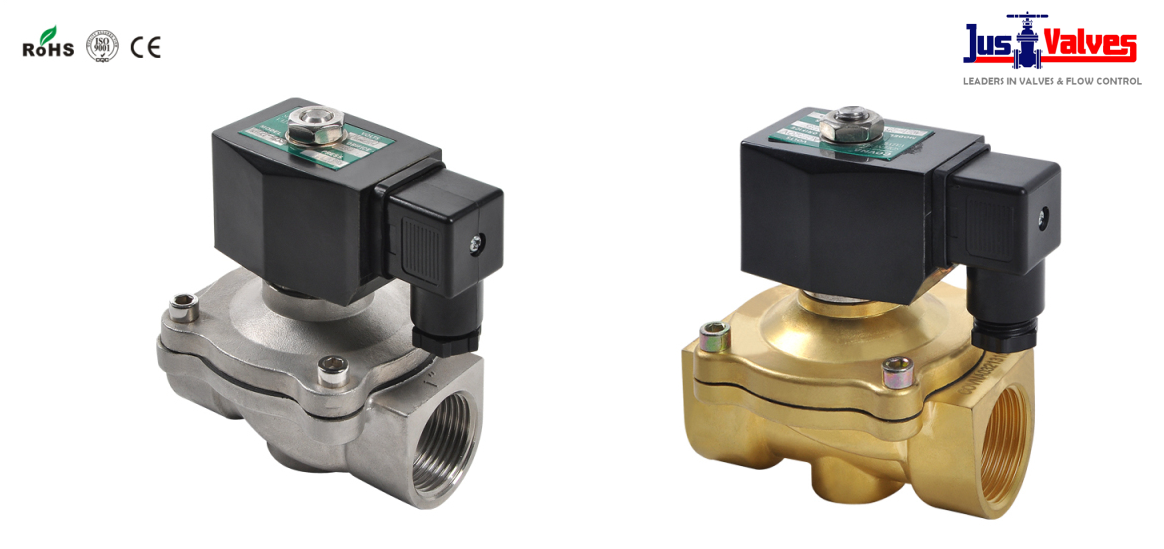 Just Valves have a comprehensive range of solenoid and pressure operated valves direct from Europe.
We stock a complete range of solenoid valves of air control, vacuum, fluid, chemical & steam. Types include 2, 3 ,4 and 5 way valves, normally open or normally closed and universal operation.
For advice and assistance in finding the right solenoid valve for your application simply call or email us today.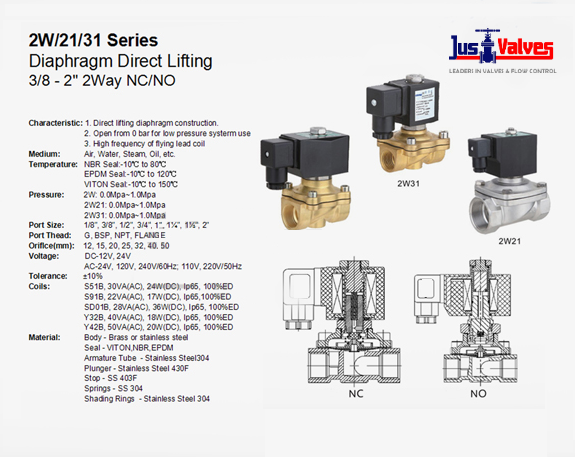 Specifications
Standard Sizes
3/8″ to 4″
body Materials
Brass, Aluminium, Stainless Steel and Industrial Plastic. Unconventional sizes and valve body materials are available upon request
Process Connections 
Available in screwed BSP, NPT, compression, direct mount, Namur/flanged and drilled to desired specification
Coil Voltage
Available in VAC (24, 110, 240, 414) and VDC (12, 24, 120 and 240)
Rated Models
Available in IP65, IP66 and IP67 and Explosion Proof Exm and ExmE
Types 
Air, Vacuum, Fluid Chemical, Steam