About Just Valves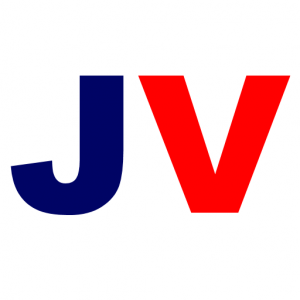 Just Valves – 24 hours a day, 365 days a year
When you urgently need equipment, service or repair contact Just Valves.
We are available 24 hours a day, 365 days a year and offer same day or overnight delivery to almost all locations in Australia. We specialise in hard to find equipment, and provide shorter delivery times and better pricing. Our range of vehicles deliver all types of equipment, all sizes, lengths and weights. We have mine approved vehicles and technicians who are inducted to enter various mine sites. Our technicians are available for induction to all other sites, have police clearances, and are at all times available for alcohol and drug testing on or off site.
Just Valves travel to anywhere within Australia and conduct audits on valves and related equipment on site. Each item is identified, its condition inspected, and together with its site location recorded. Just Valves photograph all valves and related equipment needing servicing or replacement. All items are also inspected for correct tagging. To any item without identification Just Valves attach a temporary tag and notify your Maintenance Department.
Just Valves recommend that a correct and up to date maintenance log be held for all items. On site, Just Valves is available for valves and related equipment maintenance record inspection. We then make recommendations regarding the appropriate per item/on site stock quantity, for uninterrupted operation of all processes. To help freeing on site storage space we provide advise for appropriate alternative storage at our warehouse, from where any item is available for immediate dispatch.
Just Valves expanding product range supplies some of Australia's largest industrial markets including Water, Power generation, Irrigation, Sewerage, Desalination, Mining, Oil and Gas.
ISO 9001:2015 Certification
As of 26/2/2020 Just Valves is ISO certified for "the provision of purchase and supply of valves and related equipment."
You can view our current certification here.
Mission Statement
Why: Just Valves; The Key To Your Valve & Flow Solutions. How: By having the expertise coupled together with key supplier relationships locally, interstate and internationally.
What: Which enables Just Valves to offer you the very best in valve and flow solutions, tailored to your project needs to deliver on time & budget.
Capability Statement
Just Valves is a leader in flow control technology with a world-class product range and extensive industry knowledge. Our clientele includes Australian and international business from an extensive range of industries in mining, water, marine, gas, petrochemical, food and beverage, as well as building and maintenance. We provide best value and top quality application solutions for easy operation, simple in-line maintenance and long service life.
Can't find the product you need?
Just Valves has developed relationships with specialised manufacturers so that we can provide finalised valve and associated product solutions, specifically designed for your project. We save you time and money by offering complete expert project service.
If we don't have it in stock we will find it for you, quicker and / or cheaper!
If we can't find it no one can!
Our service guarantee
At Just Valves, you will only deal with expert consultants from start to finish. Easy and direct communication matters. Your consultant is backed up by application technicians, engineers and workshop managers with their staff, a combined expertise that results in providing what you need, cheaper, faster, smarter and better !
History
Just Valves was founded in 2003 to provide high quality products and services to Australian Oil & Gas, Mining, and Water sector with the main focus on supply of valves, valve automation equipment and associated pipeline equipment.
Quality
Just Valves provides testing and distributes a range of products that meet or exceed the highest Australian and International Standards, many of which carry the coveted Australian Standards Mark. Customer testaments are available on request. Just Valves adheres, complies and supplies products to ISO9001 accreditation.
OH&S
Just Valves management team are committed to ensuring the health, safety and welfare of its employees, visitors and contractors by continuing to stay current with new regulations and adhering to the statutory requirements.
National Code of Conduct
Just Valves is a compliant participant in the National Code of Practise for the Building and Construction Industry, details available upon request.
Code of Conduct
Just Valves requires as a condition of employment all staff observe and adhere to the highest possible standards of behaviour, ethics and integrity as outlined in the company code of conduct.
Equal Opportunities
All employees of Just Valves are entitled to equal opportunities. Employees have the right to be treated with respect and dignity without discrimination or prejudice. Anti– discrimination legislation operates in the workplace ensuring all staff members have access to a range of jobs, promotions, training and the receipt of "equal treatment".
A small section of our product range
General Purpose Valves
High Pressure Valves
Exotic Alloy Valves
Stainless Steel Valves
Bronze & Brass Valves
uPVC Valves
Automated Valve Packaging
Actuators Quarter / Multi Turn in Electric, Pneumatic or Hydraulic
Pressure Regulating & Pressure Relief / Sustaining Valves
Altitude / Reservoir, Tank Filling & Float Control Valves
Strainers, Mixers & Agitators
Flow Switches & Level Indicators
Instrumentation & Gauges
Piping , Fittings & Gaskets
Educators & Jet Compressors
Product Supply
Just Valves have supplied many major infrastructure projects, providing ontime deliveries for projects with critical competition dates. Just Valves operates a dedicated project management team to ensure seamless delivery projects, including ongoing support, consistent supply of stock & spare parts.
Actuator Assembly
Just Valves provides a complete range of Actuator and Valve Actuator Packaging including electric, pneumatic and hydraulic devices all of which are functionally tested. A range of accessories, controls and devices form part of our control packages.
Office, Warehouse & Distribution
Just Valves is equipped to manage all of our customers requirements. Our headquarter located at Hamilton Hill Western Australia includes product and training offices, sales and board room and a enclosed storage facility to store the largest of projects to suit all of our customers requirements. In addition we also have a well stocked warehouse to supply our customers with the fast delivery times possible.
Structure of Organization
Just Valves is a Propriety Limited Company and has appointed its internal authority as the board of directors. The managing director is held exclusively responsible for the daily management.
The main departments include
Production
Projects
Technical Support
External Service
Purchasing
Dispatch & Distribution
Management
Sales & Marketing
Administration & Accounts
Quality Control
Company Registration
100% Australian Owned Date of Establishment 1 April 2003 Legal Status: Proprietary Limited Company A.B.N 48 167 596 741 A.C.N 167 596 741
Main Business
The Sales, importation and distribution of valves & actuators for some of Australia's industries including irrigation, power, water treatment, mining, oil & gas and general industries.
Just Valves Supplied Projects
Leighton Contactors – Picton WA & Adelaide SA Bio Diesel Plant
McConnell Dowell – Cape Lambert Port Facility
Transfield Worley – Bunbury to Dampier Pipeline Upgrade
Bilfinger Berger Services – Port Hedland Port Upgrade
Bilfinger Berger Services – Esperience Port Upgrade
Gateways Project
Perth Airport Extension
Roy Hill
Rio Tinto
Cape Lambert
Jimblebar
Hopedowns 1 & 4
Brockman 1 & 4
Mesa A Mesa J
West Angelas
Paraburdoo
Marandoo
BHP Billiton
Mt Whaleback
Orebodies
Yandi
Mount Keith
Area C
Nickel West
Fortescue Metals Group
Christmas Creek
Cloudbreak
Alcoa Kwinana
Barrow Island
Watercorp
Muja Power Station
Collie Power Station
Bluewaters Power Station
Port Hedland Power Station
University of Western Australia
Rottnest Island
Programmed Facilities
Approvals
Just Valves manufactures, suppliers and distributors holds ISO9001 certification. Just Valves also holds various other certifications and approvals on many of our products witch can be supplied upon request.
Australian Standard Certified products
AS2638.2 Gate Valves
AS4794 Non Return Valves
AS4795 Butterfly Valves for water works
Australian Gas Association (AGA)
AS4020 Water Quailty
AS 1628 Bronze Valves
American Petroleum Institute (API)
NFS Approved Valves
DNV
NACE
Lloyds Shipping


Insurance

Just Valves maintains all statutory insurance , general liability , product liability, works compensation & automotive insurance. Certificates can be produced upon request. Insurer Calliden Group